The MOC of the Month for October 2019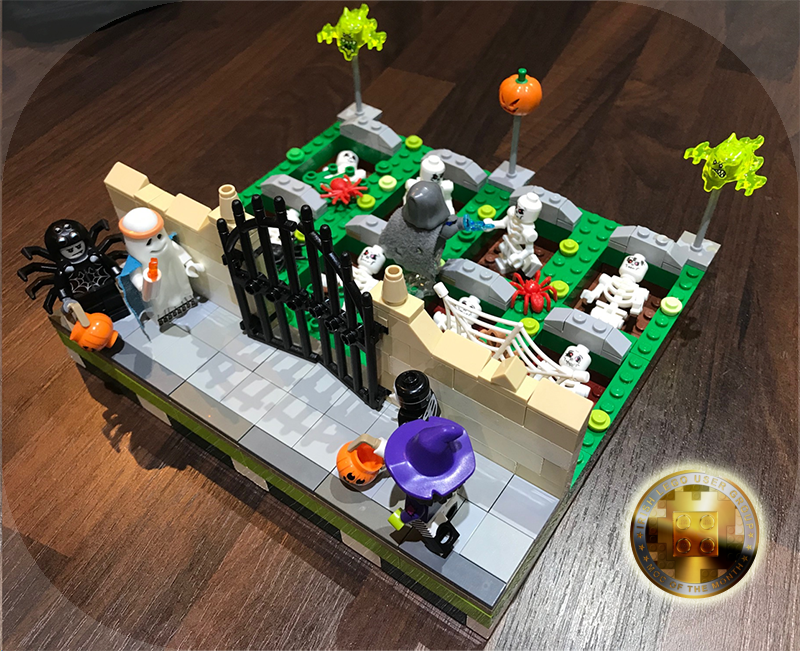 This months winner cashed in on the halloween fever (or lots of leftover sugar 🙂 ) and created a haunted graveyard. The scene is set with trick or treaters happily passing on one side of the gate oblivous to the rising skeletons on the other! With a ghoul raising skeletons from their graves, ghosts flying by and spiders gathering en masse, the MOC promises to terrify.
Discover more pictures here.
Runner-Ups
Our first runner up this month was rottenbanana's Iron.
A great MOC with of an Iron chasing minifigs with the flatenned fig being a particular favourite. Here's hoping no minfigs were actually ironed for inspiration!
Our second runner up this month was Tom a.k.a. eastawat's Offices of "Shareface".
With a logo that most marketing companies would kill to create, this MOC was a great addition to any city layout as the corporate headquarters of a social media company with questionable ethics. With a superb interior too, this MOC ticks all the boxes.
League Table

This month saw Patrick bag 2 points and rottenbanana and Tom a.k.a. eastawat 1 point each.
Check out the updated league table here.
Recent Winners
September 2019
August 2019
July 2019
June 2019
May 2019
April 2019
March 2019
February 2019
January 2019
December 2018
November 2018
October 2018