The MOC of the Month for April 2019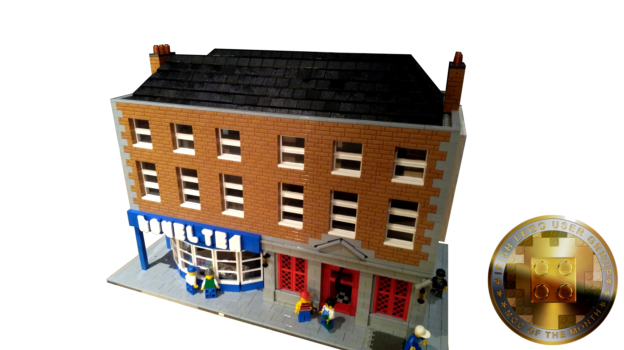 Tom a.k.a. eastawat's superbly realistic Dublin style Pub and Bookshop build was our members' MOC of the Month for April. There's loads of fantastic details with both interiors fully fitted out and its modular design allows one to peer inside. You'll even find a Dublin GAA flag hanging on the wall.
The brick made billboard advertising and signage add a real traditional LEGO feel to the creation and their excellent execution cannot have been easy. Great work Tom!
Discover more pictures here.
Runner-Ups
Our runner up this month was wallyjarek's Brick Obama. If you want to see a brilliant LEGO Brickheadz version of Barrack Obama and the Oval Office in look no further.
League Table

This month saw Tom a.k.a. eastawat bag 2 points and wallyjarek 1 point.
Check out the updated league table here.