The MOC of the Month for August 2019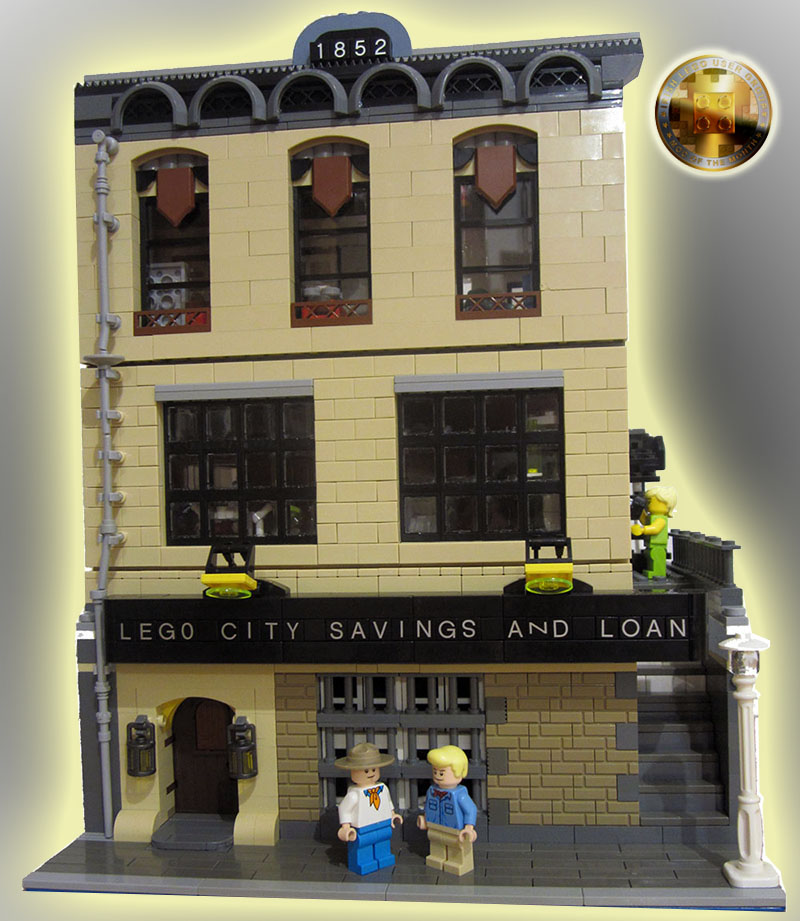 Not only a great build, we also got a story with this one! A MOC to compliment the 10260 Downtown Diner set, this creation turned back the time to when banks used to have money and science labs hadn't heard of ethics. The top floor apartment displays great detail in a confined floor area with Joker and Harley providing some comic relief. The first floor has the science equipment from last month brought to life with some unsanctioned bunny experiments. The ground floor has an old style bank with ornate grills and a big safe to lock all away.
Fantastic level of details in this build. Stand out pieces include the rooflight, safe door and front entrance.
Discover more pictures here.
Runner-Ups
Our runner up this month was wallyjareks's Tree of Destiny.
This month saw another creation using parts from the Disney Collectible Mini Figures series 2. Great imagination shown using the base part of the Hades minifgure for a tree! Beautiful black and white piece with a splash of colour.
League Table

This month saw Patrick bag 2 points and wallyjarek 1 point.
Check out the updated league table here.
Recent Winners
July 2019
June 2019
May 2019
April 2019
March 2019
February 2019
January 2019
December 2018
November 2018
October 2018
September 2018
August 2018