The MOC of the Month for December 2018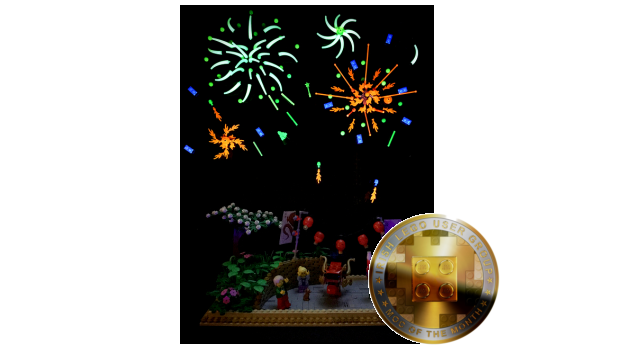 Perhaps fittingly wallyjarek's Happy New Year is our MOC of the Month for December wrapping up a year of great builds from Jarek who topped the MOTM league table to secure one of two LEGO box sets up for grabs. Well done Jarek on another month's title!
This latest build mixes some great creativity with great photography and was an update on Jarek's previous build, Fireworks where it was revealed the lighting effect was achieved using glow in the dark and transparent parts with a UV lamp source. Nice idea.
With its little scene this MOC can have another run out in February for the Chinese New Year so if you know any LEGO fans with Chinese connections be sure to share it then!
Find more pictures and join in the discussion here.
Runner-Ups
Patrick's Winter Village Post Office and John's Take the tower were our two runner-ups with Patrick securing second place in the MOTM league and a free LEGO box set. Well done Patrick!
League Table

This month saw wallyjarek bag 3 points and Patrick and John a point a piece.
Check out the updated league table here.
Looking for more great builds? Check out the now retired MOC of the Week archive