The MOC of the Month for March 2019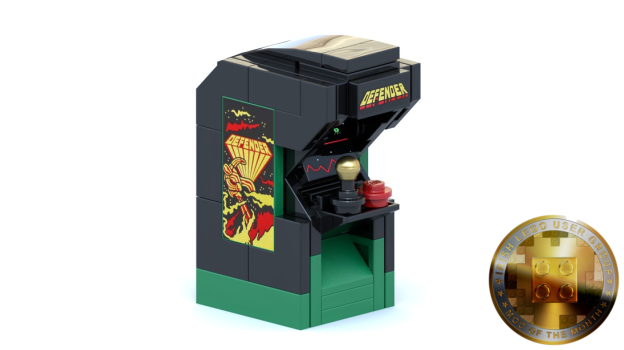 A very tight contest this month between our winner and runner up. They tied in the public vote and only one vote separated them with the judging panel. Conor's Arcade Machine won out in the end. Retro gaming being all the rage brought this modification of Midways Arcade Defender from the LEGO Dimensions theme to the fore. Some clever styling gives a far more realistic version to the original.
Discover more pictures here.
Runner-Ups
Our runner up this month was wallyjarek's Brick Art. An oversized black 1 x 1 LEGO brick that literally has colour flowing from it. Having received received rave reviews elsewhere, it was also highly thought of here.
League Table

This month saw Conor bag 2 points and wallyjarek 1 point.
Check out the updated league table here