The MOC of the Month for May 2019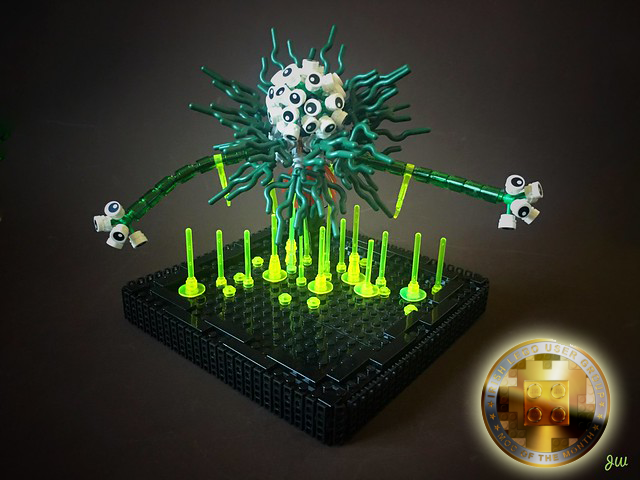 The challenge was to build the following
… show us your take on a nature build with an alternative twist, such as a humanised flower, a sci-fi plant or a genetically modified insect …
and wallyjarek ticked all the boxes! Another great plant based MOC from this builder that both delights and frightens at the same time. You might want to keep this one off the mantle piece 🙂
Discover more pictures here.
Runner-Ups
Our first runner up this month was Patrick's Some 2X4s with Stickers! . A Lego City MOC packed full of details and little gems in each section … particularly the vault!
Our second runner up this month was another creation from wallyjarek's Walking Spiders. A competition entry for Lego Ideas – Help Decorate the Lego House. This plant could be an extra in the little shop of horrors 🙂
League Table

This month saw wallyjarek bag 3 points and Patrick 1 point.
Check out the updated league table here.