The MOC of the Month for June 2019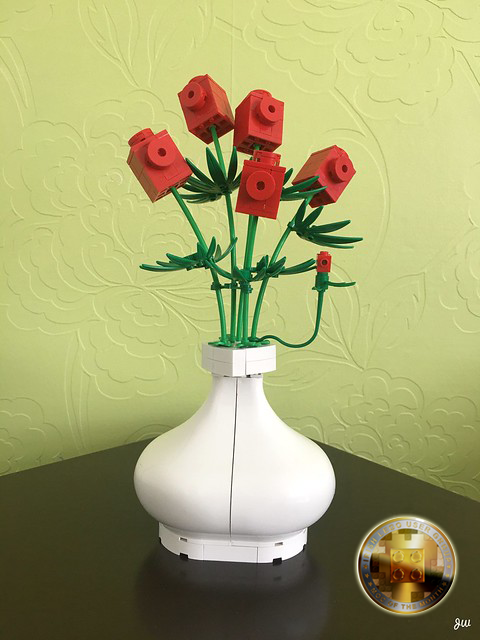 Another model from the Help Decorate The Lego House competition. This beautiful creation of red brick rose like flowers in a white vase is simply amazing. A wonderful combination of Lego elements bring this to life not to mention questions about what pieces were used. Who would have thought a roof from the Scorpion Palace would make such a good vase?!
A well deserved win for an outstanding build.
Discover more pictures here.
Runner-Ups
Our first runner up this month was John's Loader for silage boys.
A micro scale collection of farm machinery, packed full of detail, with only a handful of pieces. These little machines with moving forks and steering are designed for fun to play with and not just to look at!
Our second runner up this month was another creation from John, Modified 31090.
An extended version of the sub build of the Creator – Under Water Robot. Still needs some silicone sealant to make it waterproof though …
League Table

This month saw wallyjarek bag 2 points and John 2 points.
Check out the updated league table here.
Recent Winners
May 2019
April 2019
March 2019
February 2019
January 2019
December 2018
November 2018
October 2018
September 2018
August 2018
July 2018