The MOC of the Month for February 2019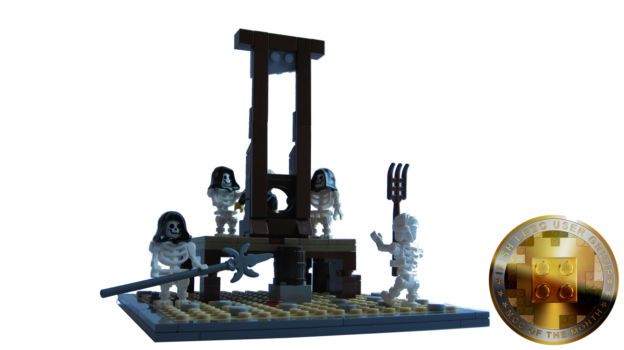 Members lost their heads when voting for our February's best build with Studnik's Revolting Minifigures creation topping the poll. Studnik recreated a post-French Revolution scare with a twist with the executioners represented as Death itself. A great and thought provoking little MOC.
Discover more pictures here.
Runner-Ups
wallyjarek's Ninja and chess secured runner-up spot. Check out some neat oriental gardens with this creation.
League Table

This month saw Studnik bag 2 points and wallyjarek 1 point.
Check out the updated league table here.