MOC of the Week
Aidan's Viking Ship is our MOC of the Week, a really fantastic recreation of a Viking longboat packed with lots of plundered loot, an assortment of detailed Norse shields and a fire breathing dragon head to boot. Look out for the hoards of horned Vikings coming your way, it may be historically inaccurate but what's a Viking helmet without horns? Frighteningly good work Aidan, we're looking forward to seeing more from you in the months ahead!
Find more pictures and join in the discussion here.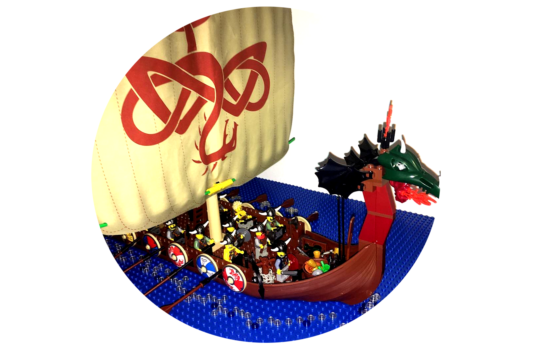 Week 8th June – 14th June
Recent Picks


Full list
Kirk and Spock Brickheadz
(MMcClelland)
City High Rise
(David D)
Welcome to the Hotel California!
(Patrick)
Micro Stadia
(Noel)
Farming on the frontier
(Noel)
Me more official as a Brickheadz
(wallyjarek)
Me as a Brickhead
(wallyjarek)
On thin ice
(Noel)
White Flower
(wallyjarek)
Money Laundering Launderette
(David D)
City delivery truck
(Noel)
Abandoned bridge
(Puvel)
Little Black Cat
(Tom a.k.a. eastawat)
Learn more about MOC of the Week here.
Submit a MOC here. If you need help inserting or attaching images check here.